Professional Development & Writing Services for TV Concepts & Formats.

When a Producer turns down a project, the Writer isn't the only one disappointed. The Producer often discovers the great "idea" for a reality-series they were initially interested in lacks the necessary content or clarity required to become a real production.

Producers hire their own development executives to create and craft their formats and pitches ("treatments") to bring to Network. Take advantage of this opportunity to give your reality TV concept the same insider's edge the production companies have.

With 15 years of professional experience formulating and writing pitches for some of Television's top reality TV producers and networks, Scott Manville offers independent services to analyze, develop, and write your reality TV pitch. Scott is a former Head of Development for Merv Griffin Entertainment ('97-'04), and Founder & President of The TV Writers Vault. He is currently a Producer on Lifetime TV's new breakout series "Kim of Queens", airing Tuesdays at 10pm.

Select any of the available services for hire listed further below, and you will be contacted to begin work on your project.

Questions regarding these services? Email scott at tvwritersvault dot com

SERVICE DETAILS & RATES AT BOTTOM OF PAGE

What Clients Are Saying:

---

"I was honored to work with you on the project, and hey- that's the project that just got the deal! Whaddaya know man, you ARE good! But seriously, you offer so much through your consulting & development process that I think everyone should take advantage of it, and often. With your experience in this industry it is a MUST, especially for new writers to work with you."

- Stephen Reichel | Client-Writer

"I hired Scott for his expertise in developing/writing television treatments, and as a result, I now have an exciting project going to contract with a top Production Company. Manville is a gifted Writer with a style that is clean, direct and incredibly well thought out. His uncanny ability to apply his personal insights and industry experience to his work makes Scott stand out from a cast of thousands. Worth every penny."

- Burkhart Lindahl / Client-Writer

"I was lucky to have found Scott Manville at the TV Writers Vault and his services offering a rewrite of my treatment. Scott used his proficient writing style and accomplished what I could not- A succinct format that would be comprehensible to my target industry executive. Also important is how he came up with several really good additions to the show format."

- Jennifer Dyer / Client-Writer

---

Services Available For Your Television Projects
PITCH REWRITE

ORIGINAL PITCH WRITING

Professional study of your reality-based concept/treatment as written. Max Length 5 pages reviewed.

Re-write of your project's Logline, Synopsis/Format (pitch)

Professional study of your concept/treatment as written. Max Length 5 pages reviewed.

Email exchange consultation discussing the potential of the project, as well as any problematic aspects and solutions.

Title creation, Logline creation.

1 Full Draft of original writing, Synopsis/Format (pitch, 2-4 pages)

Reality Shows, Docu-Style Series, Gameshows and other Unscripted Concepts to Pitch

$899




Reality Shows, Game Shows, Docu-Series and other Unscripted Concepts to Pitch

$2000
---
"I hired Scott Manville to help develop an idea for a half-hour cable reality series. The process took roughly a month to complete, and by the end I had a Production Company pick up the idea and schedule a pilot shoot! I must say I was very impressed with Scott's knowledge, understanding, and professionalism. In pitching to several production companies, one even referred to him as a "Legend" in the business of concept development.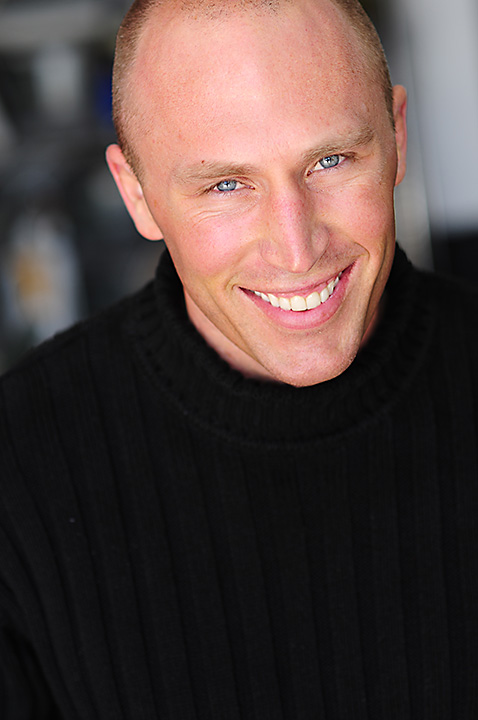 Scott took my ideas and research and compacted it into a top caliber concept that you will likely see on the networks soon! I've been in TV both on and off air for 10 years, and I can tell you that Scott works wonders for a reasonable amount of money. What the success of the concept comes down to is how revolutionary you idea is and your tenacity to get it picked up. If you are thinking about hiring Scott, those with faith and determination bring dreams to reality.
For those of you who truly believe your idea is something people need and want to see, I highly recommend Scott Manville's services. He makes the process comfortable, detailed, and affordable. If you have the right attitude from there, the rest will be history!"
Tim Tialdo
Television Host, Producer
---
"Scott Manville has been wonderful!! I have asked LOTS of questions throughout this process, sought his guidance, and have secured his writing skills to rewrite several projects. He has truly been a HUGE asset and a valued sounding board. I certainly owe my success in large part to him and The Writers Vault. I would recommend his writing service to any and everyone."
Dave Threlkeld | Rogers, AR