NEW - "Wow, that was QUICK! I signed up for your site, put up my original idea for a reality series pitch, and within a few hours I had a contact request from a Producer! I had no connections to Hollywood at all. Anyone on the fence about using Scott's services can get my contact from him...IT REALLY WORKS!" - Joseph Pignataro |
---
TV Writers Vault Member, Dan Longyear of S. Carolina, sells docu-series pitch in the room to Weinstein Company COO/President at Napa Valley Film Festival. Read Daniel's inspiring story at Scott Manville's Blog. Watch the video below and forward to 48:00 to see the results:
---
Catch Season 2 "Kim of Queens" on Lifetime Television, airing Tuesdays at 10pm following "Dance Moms". Kim of Queens Star, Kim Gravel, was discovered at the TV Writers Vault after Producers reviewed several of her projects. She landed a deal with BEI TV, based at Relativity Media, where the project was developed and ultimately set up at Lifetime. Oliver Bogner of BEITV, and Tom Forman (Extreme Makeover Home Edition) will Executive Produce for Relativity Television.
---
Jon Stewart (Writer/Member) Lands Deal With Emmy Winning Producers

Longtime TV Writers Vault member, Jon Stewart of Deerfield, IL., has landed his second Producer deal from pitching his original concepts at the TV Writers Vault. Jon was the first person to ever sell a pitch through our service, and returns for more success as he negotiates a new deal with Emmy Winning Executive Producer, Adam Wikenfeld, at Documentary Makers, Inc.

While details are being finalized, Jon is very enthusiastic about his new opportunity found, telling us; "To have a three-time Emmy winning producer basically tell me that my ideas are relevant, and ask for my help, guidance and assistance on a project is humbling and gratifying all in one.", adding, "When an outsider realizes that you can't even get a Producer on the phone to pitch an idea, suddenly, the TV Writers Vault is a value. It is an absolute life saver for your project". We're excited to see how the show develops for Jon, and will update everyone as events unfold.
---
"I'm very satisfied with the amount of interest my reality tv concept has received within the first
30 days of posting at TVWritersVault.com. A television executive has already requested my contact info regarding my show just a few weeks after posting on your site. I'm so glad I found this site when I did. You have allowed me to make an impression on the people whom it matters to the most. TVWritersVault.com is a great way to help any writer get his/her foot in the door. Thanks Scott for making a way to get everyday people in contact with the right people in the tv/movie industry". - Donald Jenkins
---
Congratulations to Writer/Member, Derick Yanehiro, of Long Beach, CA.- 2 different production companies contacted him after reviewing his concept, and he has now secured an agreement with awarding winning producers at Documentary Makers, Inc.
"The TV WRITERS VAULT really works! Television producers ACTUALLY look at projects posted by writers and they ACTUALLY contact them! In a very short period of time, two production companies contacted me about the same project I had listed. I've now secured a development deal with a Production Company." Derick Yanehiro | Long Beach, CA
---
John Tayloe Emery signs deal with Buck Productions ("Saw Dogs" Discovery Channel, "Deals From The Darkside" SyFy) for his TV show concept discovered at the TV Writers Vault: "TV Writer's Vault was exactly what I was looking for to help sell my show ideas and partner with the right people. My first project received a Contact Request from a production company within the first 24 hours or so of its posting. I'm now actively working with them to sell it to the networks." - John Tayloe Emery | Warsaw, VA
---
Martin Clement signs development deal with Jupiter Entertainment ("Sons of Guns", "Modern Marvels", "How Stuff Works") for his TV show concept discovered at the TV Writers Vault: "TvWritersVault has proven to be a valuable tool for me to be able to get my projects seen by Production Companies and Networks. I just signed my first official development deal a few weeks ago, after being contacted by the Production Company two months prior!! It's hard to believe that the system works at first, but it does. It only takes a little bit of faith and patience. Thanks Scott!" - Martin Clement | Vancouver, BC
---
SERIES AIRS ON SYFY, A&E AUSTRALIA, UKTV -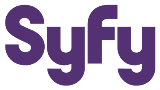 The TV Writers Vault is pleased to announce the SYFY Channel production and airing of a new reality series from Writer/Member Steve Santini of Ontario, Canada. Santini Created and Stars in "Deals From The Dark Side", a docu-style reality series exploring Santini's unusual and bizarre world of macabre historical artifact collection. Series is produced by Buck Productions, in a distribution deal with CableReady. 13 episodes have been produced and aired on A&E Australia, UKTV, and OLN. Series has also been sold to other foreign territories including; New Zealand, Sweden, Norway, and Finland.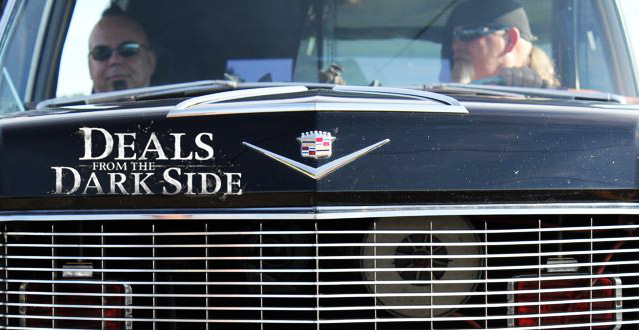 "Deals From The Darkside" back-to-back episodes Wednesdays at 10/9c on SYFY.
Read our recent interview with TV Writers Vault Member, Steve Santini, Creator and Star of "Deals From The Dark Side" HERE.
---
SERIES AIRS ON DISCOVERY CHANNEL -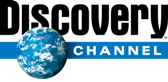 The TV Writers Vault is pleased to announce the production and airing of a new reality series from Writer/Members Michael Harris, and Steve Blanchard. "Saw Dogs", a docu-style reality series currently airing on Discovery, takes viewers on a wild ride with world-class chainsaw sculptors as they battle deadlines and conflicting creative views to deliver mind-blowing works of art commissioned by high-end clients. 10 episodes have been produced in the first season currently airing.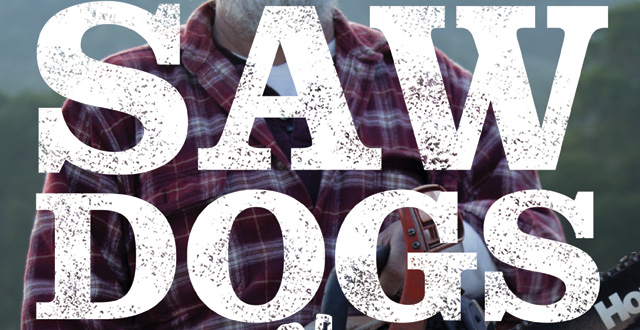 "Saw Dogs" has been picked up by TV4 Sweden, and Discovery International's pacific rim territory for broadcast, and made its premiere May 19th on Discovery with back-to-back episodes.
Read our recent interview with Mike and Steve, Creators & Star of "Saw Dogs", and TV Writers Vault Members.
---
Writer/Member Kim Gravel landed a deal with BEI TV / Relativity Media and received a Pilot Order for a docu-style series at Lifetime TV. Update: SERIES HAS BEEN PRODUCED FOR LIFETIME TV. SERIES PREMIERED ON LIFETIME JAN. 1, 10PM ET/PT.
---
Writer/Member Shianti McDonald signs Network shopping agreement for her reality series concept with BEI TV/Fremantle Media North America.
---
Writer/Member John S. Betts lands option deal with Buck Productions for a Docu-Style Reality Series. The project is in development and being shopped to potential Network outlets.
---
Writer/Member Dorie Geniesse secured a multi-project development deal with Smoke & Mirrors Creative (Creators & Executive Producers of Mobbed on FOX), and a second deal for another reality-based format with Buck Productions. Geniesse has also been in discussions with Fremantle Media North America ("American Idol") on other projects scouted at the TV Writers Vault. Read our interview with Dorie.
---
Writer/Member Stephen Reichel of Brooklyn Center, MN. has sold his reality-based series to Buck Productions, Inc. Contract negotiations are underway. Read our interview with Stephen HERE UPDATE: Reichel enters into Option Deal with BEI TV/Fremantle Media North America
---
Stephen Reichel, one of our most consistently successful and talented Writing Members, is again in discussions with Buck Productions to orchestrate a deal for his reality-based concept. Reichel has also secured other project deals with Page Productions. Companies have multiple projects of Reichel's out to Networks.
---
On-Air Talent/Producer Leisa Naples-Mullins, a client of Scott Manville's Development/Writing Services has secured a Co-Executive Producer Deal with Buck Productions, Inc. for her Family Lifestyle Series. Treatment for the proposed series was written by Scott Manville. Project being shopped to Nets and Distribution outlets.
---
Writer/Member Ralph Harmon of Mesa, Arizona, has signed a 1 year contract with Film Garden Entertainment to produce his reality series discovered at the TV Writers Vault.
---
Writer/Member David Howe of Frederick, Maryland has sold his Docu-Style series to Buck Productions, Inc. UPDATE: Producers have partnered with Cable Ready distribution company ("Inside the Actors Studio", "Forensic Files", "The Tony Awards". Read our interview with Dave HERE
---
Writer/Member Sylvia Hendron of Long Beach, CA. received an option proposal from Bogner Entertainment for her reality-based format.
---
Writer/Member Derek Christopher signs development deal on project with Buck Productions.
---
Read our interview with Writer/Member Jon Stewart of Illinois, and his account of how The Television Writers Vault brought his project straight to Fox Television Studios, and purchased for pilot production by a senior Fox executive. - HERE
---
Kelly Conley has sold her reality-based series concept to Bogner Entertainment, Inc. Company has partnered with The Greif Company ("Gene Simmons: Family Jewels") and a pilot has been shot. All details of project are confidential as they prepare for Network.
---
Writer/Member Steve Santini has landed a shopping agreement with BEI TV.
---
Interview with Writer/Member Timothy Centner of Alabama, detailing his reality TV project sales via the TV Writers Vault - HERE
___________________________________________________
What People Are Saying...
____________________________________________________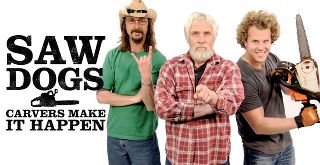 "If it wasn't for the TV Writers Vault, we might still be pitching "Saw Dogs" instead of going for a second season."
Steve Blanchard - Salinas, CA. | Creator & Star of "Saw Dogs" on DISCOVERY Channel
10 Episodes to Date
"The TV Writers Vault proved to be an invaluable tool for myself when reaching out to industry players. Over the course of my membership I received a good and consistent level of interest from all levels of production executives. While many of these initial contacts did not pan out- one certainly did. In retrospect, that is all a person really needs to get rolling!"
Steve Santini - Ontario, CAN | Co-Creator & Star of "Deals From The Dark Side"
13 Episodes to Date
___________________________________________________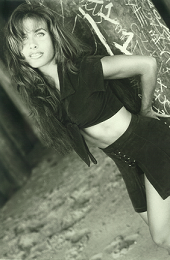 "Words cannot describe how thankful I am that I engaged Scott Manville and the TV Writers Vault to write and market my project. I have been in the television industry in production and on air for over 15 years and I have never had a more successful business relationship. In the brutal world of entertainment, having a fabulous concept is not always enough to move things into production. It takes someone like Scott, who has the ability to bring a concept to life with his enticing writing skills and dynamic pitching ability. Without Scott's writing expertise, my concept would have just been another project among the thousands that get submitted to production companies and networks on a daily basis.
Even though the television world has it's ups and downs, Scott's charismatic personality and honest business ethics made this process pleasant, exciting and a truly valuable learning experience. He is so knowledgeable in so many different areas of the television industry, from development to production to legal contracts.
After pitching the concept's treatment that Scott developed and wrote, I received multiple offers from A-List companies (Dick Clark Productions & Fremantle Media). He even helped me navigate through countless meetings and a few contracts before signing a deal with the "right" production company. Scott could have convinced me to sign with the first company that came forward, but his knowledge of what was possible and right for my deal brought better opportunity. For that, I am so grateful. Scott was there every step of the way through this process and always available to guide me through the bumps in the road.
Scott Manville is one of the few honest men left in the entertainment industry. I would recommend his service in a heartbeat to any aspiring producers or writers. I hope to continue the business relationship in the future with other projects, and I know it will be another very successful year for the TV Writers Vault.
Leisa Naples-Mullins
On-Air Talent, Creator/Producer, Entrepreneur
___________________________________________________